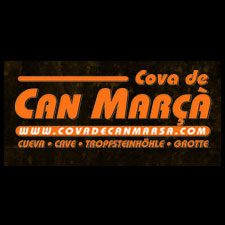 How is it possible that such a small place like Ibiza can hold such extraordinary treasures is still a mystery for many. But the truth is that this tiny island in the Balearic Archipelago is full of surprises, of leisure, sports and adventure that will surprise those who are there to know the best kept secrets at Ibiza.

One of these treasures is without a doubt, Cueva de Can Marça, a cave that goes into the bowels of the land of Ibiza to offer a unique show of shapes and colors. Those wishing to visit should go towards the north area of the island to the "Port de Sant Miquel", a spot located only 20 kilometers from Ibiza.
There, in the hillside of one of the mountains that tumble on the crystal blue waters of the Mediterranean you will easily locate the entrance to the cave. At this point it's recommended that you take a few minutes to appreciate the incomparable beauty of the landscape: a calm and transparent sea, rock formations full of vegetation and the small islets of Murada and Ferradura contributing to create an even more idyllic scene.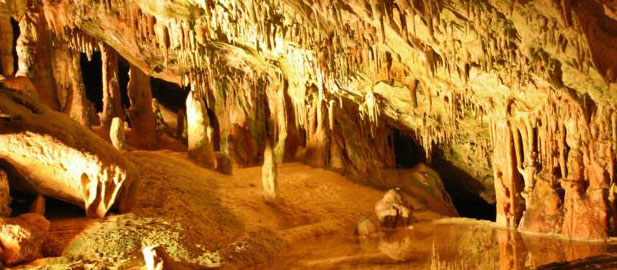 However, the best is yet to come. Inside the "Cueva de Can Marça" visitors will enjoy during 40 minutes a cave full of small lakes and stalactites accompanied at all times by a great show of lights, water and sound which contribute to create an even more magical and spectacular environment. At that moment you will also undertake a journey through the history of the cave, from the formation until the use as a haven for smugglers.
"La Cueva de Can Marça" opens every day of the year and the entry costs only 10 € (6 € for children up to 12 years) so it becomes an ideal alternative to spend the weekend or to culminate a holiday on the island of Ibiza. Do not miss out on this opportunity and be amazed by the unique and wonderful charms of a land like no other.