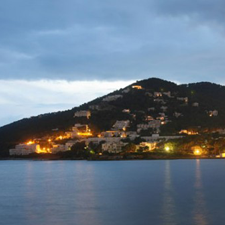 Ibiza, known by its residents as «La Vila», is the very center of the island of Ibiza. Not only is it one of the most fascinating cities of the Mediterranean but it also offers activities and a variety of unlimited experiences both day and night.
There is an incredible variety of visitors from all over the world as the city of Ibiza is famous both for its nightlife where you can enjoy the night of the island until dawn and on the other hand it is also a city that allows us to enjoy romantic and peaceful places that are ideal for couples or families.
For visitors who prefer peace and relax there's nothing like wandering through the cobbled streets of the old town, the area named Dalt Vila, reach the very top and admire the stunning views of the bay, dine in any of the many restaurants and even take a ferry to Formentera or any of the nearest beaches to discover beaches that are authentic paradises of nature.
Sea lovers who want to enjoy all aspects of Ibiza, both the tranquility and the beaches and coves as those who wish to enjoy the nightlife you have our hotel just a few minutes from Talamanca and the city of Ibiza, where you will enjoy the charm of living just a few minutes from the center of the most vibrant and charming city of the Mediterranean but always enjoying total tranquility in a hotel with all the amenities. Our Hotel in Ibiza Ca n'Arabi situated in a unique location for rural tourism and just outside the idyllic village of Puig d'en Valls is just a few minutes from the town of Ibiza.