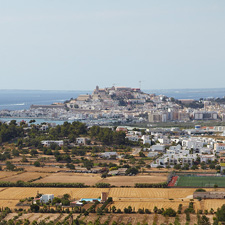 If you are still looking for a place to spend your summer vacation you must have in mind the island of Ibiza because there you will find everything you need to make your holiday unforgettable.
However, it is important to not delay your reservation as we are starting what is known as high season and that can make you run out of the possibility of staying in one of their hotels. You must take a decision and not doubt anymore if you want to spend your vacation at the rural hotel Ca n'Arabi, an exquisite property located on the outside of the beautiful town of Puig d'en Valls.
It has a limited number of rooms that makes clear to any customer staying in this hotel that they will have a close, personalized and attended treatment. That is the essence of its success, as well as the facilities available to its guests among which are their swimming pools, terraces and gardens. All of this without forgetting that the rooms have the same kind of exquisite style, as well as being very spacious and luminous, with outstanding quality in the furniture they have as well as in all the other services they offer.
For these reasons don't doubt anymore, you must make your reservation at Ca n'Arabi in Ibiza. An island that offers you many assets to enjoy your holiday:
Paradisiacal beaches. The fine golden sand with turquoise waters that make these beaches a perfect place to enjoy the sea.
Breathtaking sunsets. One of the values for which the Balearic Land is known is for the beauty of its sunsets.
Holidays. The wide variety of nightlife also attracts numerous tourists every year who come prepared to enjoy with each and every one of the events organized in the best places of the island.